Famiglia Castagnedi: a new terroir interpretation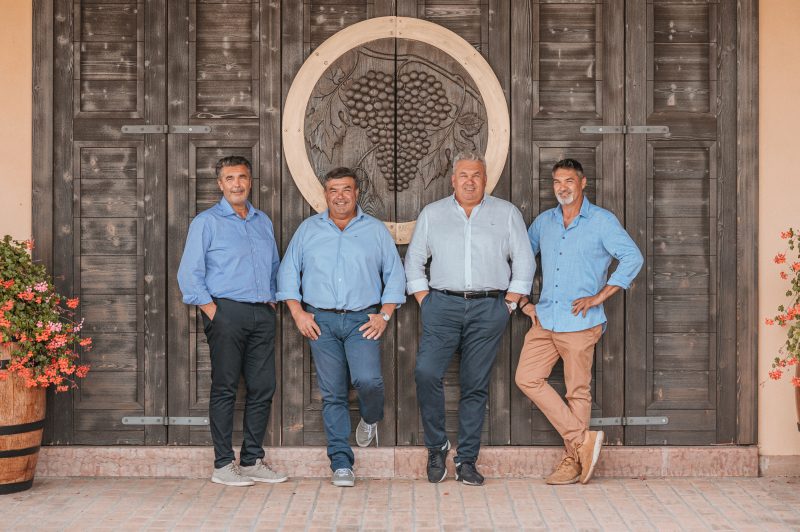 The words of Armando Castagnedi , owner together with the brothers of the Famiglia Castagnedi – Tenuta Sant'Antonio, encapsulate the philosophy of a winery that has been able to transform difficulties into opportunities, supporting growth with important investments and focusing on technological innovation, distribution, concrete and forward-looking projects and sustainable certifications.
However, the story of this success story must necessarily start from where it all began: Tenuta Sant'Antonio was born in 1995 as a dream of the four Castagnedi brothers who, coming from generations of winemakers, committed themselves to making wines guided by research, experience and passion, giving a new interpretation to terroirs that enclose milestones of the Venetian, Italian and world wine tradition: Amarone Docg, Valpolicella Doc and Soave Doc.
From Amarone to Valpolicella
Located on the Garbi Mountains in Lavagno, straddling the valleys east of Verona, the Estate is an ambitious and constantly evolving business project that has always placed rigorous quality as the backbone of production. Three brands produced, Tenuta Sant'Antonio, Scaia and Télos, represented by labels ranging from Amarone to Soave passing through Valpolicella, each with its own soul and intimately linked to the company's know-how.
"From the Télos project, our manifesto for the wine of the future, to our historic Amarones, we look at sustainability at 360°, from consumer well-being to respect for the environment and the people who work with us. For us, sustainability is not a word but a daily, pragmatic and concrete way of working like all our actions" underlines Armando Castagnedi.
Paolo (Head of Products), Massimo (Head of Agronomic and Production), Tiziano (Head of Logistics and Pr) and Armando (Head of Export): names and faces of a family that has been able over time to bring a company born with the goal of producing 150,000 bottles at the goal of (almost) 2 million in total production.
The growth of the company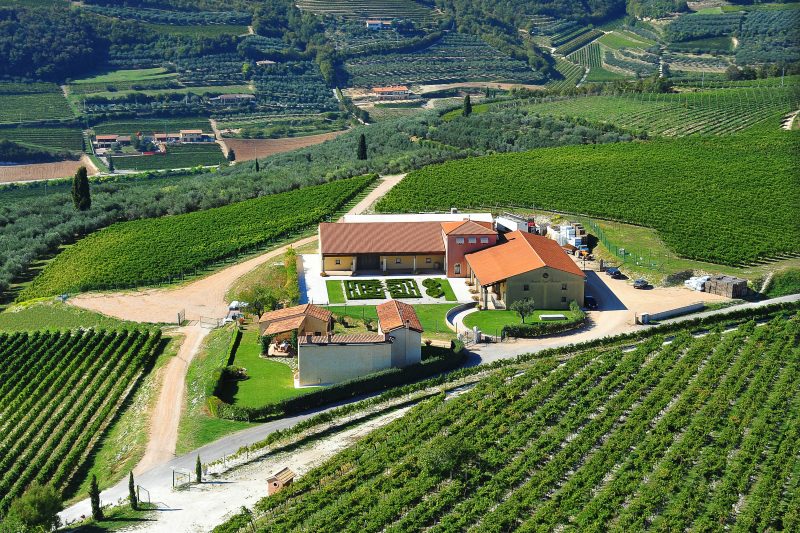 Growth made possible by courageous commercial choices, by increasingly intense relations with foreign countries, by investments in every area, from marketing to logistics via the modernization of production lines. And obviously from the desire not to be held back by the pandemic, transforming the difficult historical moment into an opportunity, taking care of the vineyard, studying new strategies, investing so as not to be crushed by a worrying economic scenario in the entrepreneurial sphere.
Evolutionary projects already in the pipeline have become part of daily operations to speed up the purchase phase of new machinery, to create a hospitality area, to consolidate production
from a quantitative point of view alongside the essential quality: a vision that becomes concrete and capable of laying extremely solid foundations for the future development of the company. An entrepreneurial approach characterized by great pragmatism, with investments that are always sustainable , never risky, waiting for the right moment for each choice.
A philosophy made possible by winning penetration strategies, by deciding not to work 'in quantity' but in a way that guarantees excellence in all production aspects, improving the efficiency of every sector of the company, from distribution to product quality, with an eye to exports which represent 75% of turnover. Thanks to an ambitious growth and evolution plan, the Famiglia Castagnedi recorded, in the first half of 2021, an increase in sales of 22% compared to the same period of 2020 and of 11% compared to 2019.
Biggest investments ever
An expansion that has occurred for all brands and which has been driven by the Scaia line , a unique modern wine of its kind thanks to a premium quality positioning accessible to all: in its Rosato version it has seen sales double compared to 2020 These important results were possible thanks to the development strategy adopted: the Famiglia Castagnedi has in fact defined the highest investments ever, over 1.5 million euros in 2021, coming to budget around 3 million euros in the three-year period 2021/2023.
Investments that also involved the expansion of the staff which can now count on 50 employees. All this can be summarized in four key points: technological innovation, distribution, planning and sustainable certifications. Innovation, an essential competitiveness factor for anticipating market trends; distribution as a fundamental tool for making the most of the potential offered by omnichannel, managing all contact channels with customers and integrating offline and online.
And yet sustainable planning and certifications, represented by investments in recent years (over 10% of turnover) to adopt less impactful practices and produce increasingly iconic, valuable and healthy wines, arriving at the creation of Télos , the line of wines with organic certification from the 2023 harvest, without added sulphites and also vegan, a real manifesto for the future capable of giving well-being.
FORBES: https://forbes.it/2022/12/18/investire-in-modo-consapevole-puntando-su-efficienza-e-sostenibilita-il-segreto-del-successo-di-famiglia-castagnedi/
© RIPRODUZIONE RISERVATA @FORBES – Contributor Luca Sessa